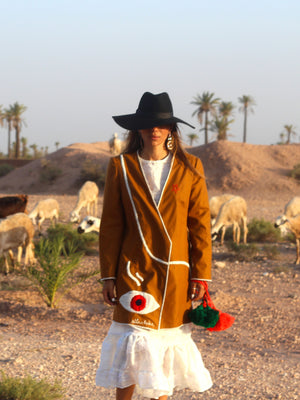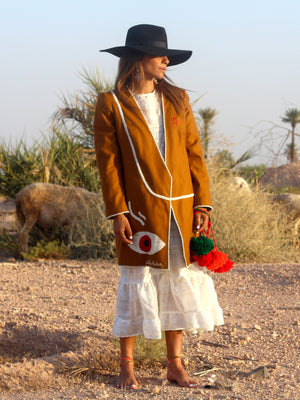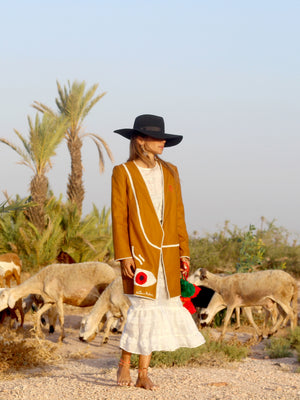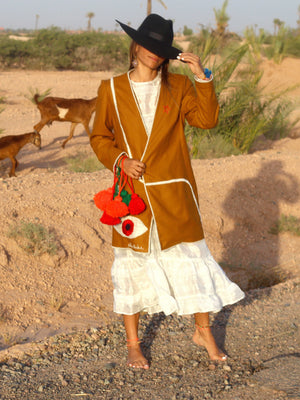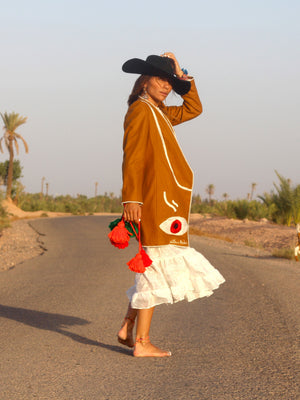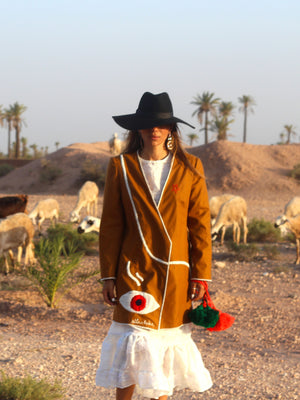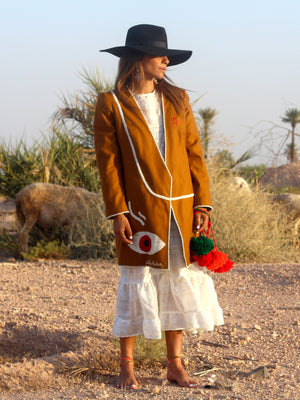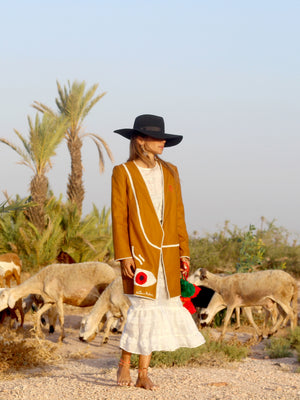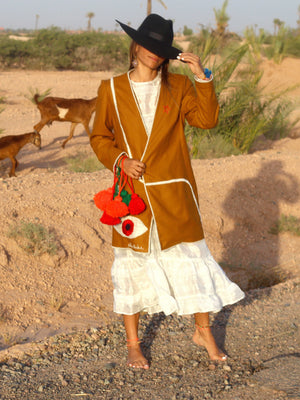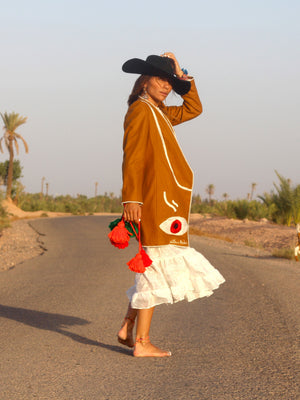 Zeğiga Embroidered Coat
Description

Zeğiga
means 'flower'.
Camel Wool Coat embroidered with handmade arabic signs "Atlas Babe" on the front.
This berber Coat has been handcrafted by Moroccan artisans so each piece is completely unique.

Color
Camel Blue Wool /White & Red Embroideries.

Size and Cut
Fits true to size Small/Medium.
Cut for a slightly loose fit.
Pockets on the Sides

How to wear it
Wear yours layered over tailoring.

Details
Dry Cleaning.