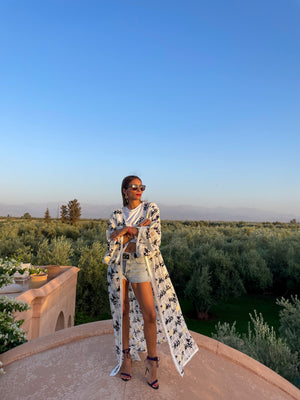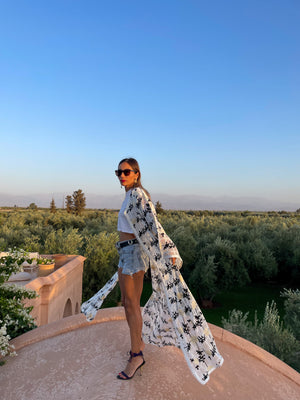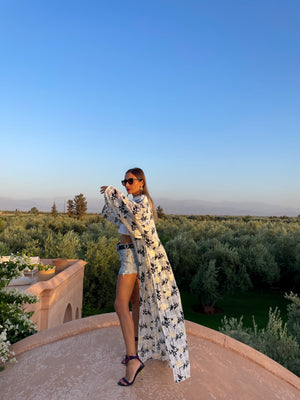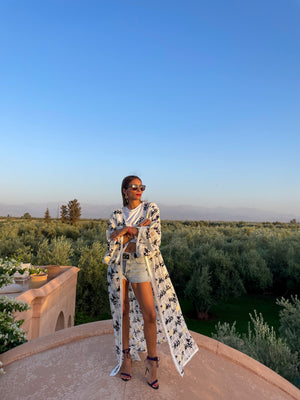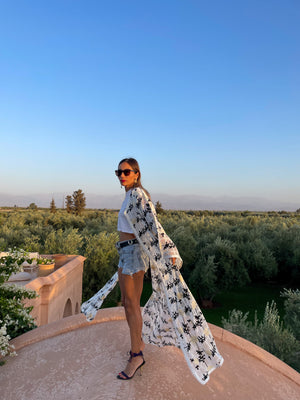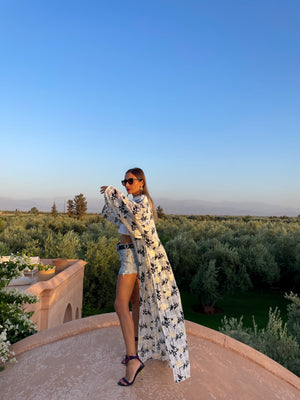 Tomboctou Embellished Maxi Kaftan
Description

Tomboctou:
In this area of desert landscape and fortified villages, which used to be the old caravan road bringing gold from Mali and Mauritania to exchange for sugar and salt, you will see the magnificent palm garden of the Draa Valley at the sunset.
This Maxi Kaftan is cut for a loose fit from airy white lace and slit at the sides 
and a left side that's embellished with signature beads flowers. 
It has large traditional sleeves and pretty moroccan silk trims all over. 

Color
White & Black Trims.
Size and Cut
Comfortably fits those who are between a size Small-Medium and all body shapes.
Lightweight, non-stretchy fabric.
Button fastenings along front.


How to wear it
Wear it to the beach over a bikini, adding gold jewelry and sandals when you head for dinner that evening.
Details
Dry Cleaning.