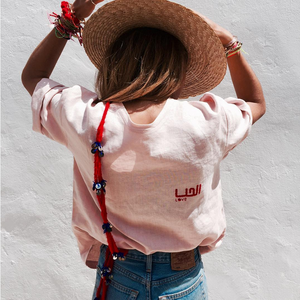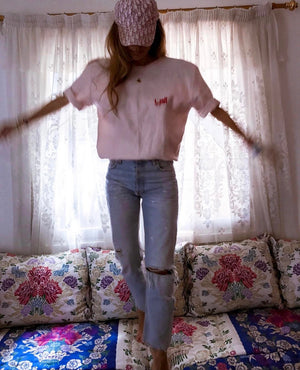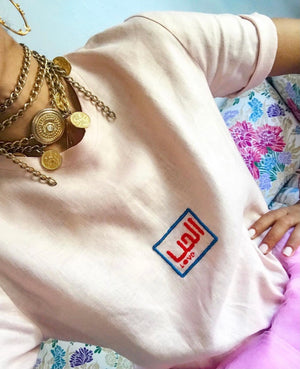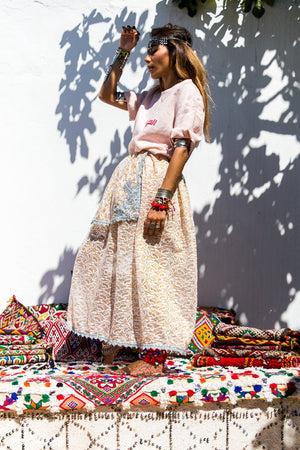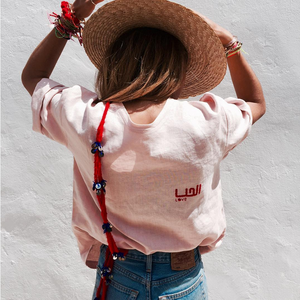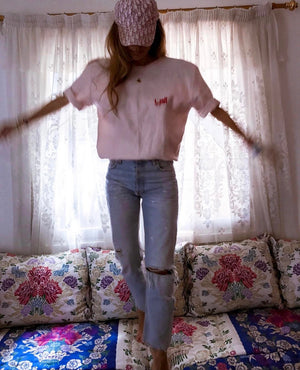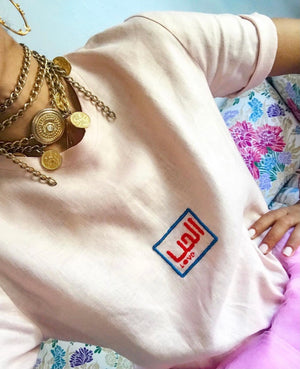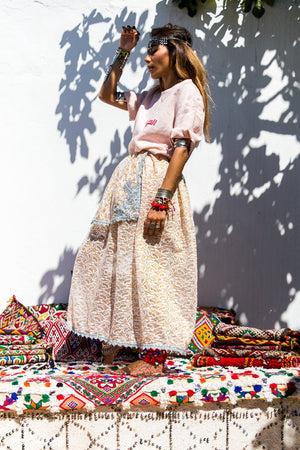 Tafrara Linen Embroidered Pink TShirt
Pre Order 
This style is expected to ship within 2-3 weeks..  

Description
Linen Pink Handmade T-Shirt orned with Red Handmade Embroidery "Al Houb" which means Love in Arabic.

Color
Pink with Red or Navy Blue Embroidery.

Size & Cut
Small et Medium

How to wear it
Wear it with a High Waisted Skirt.

Details
Dry Cleaning.