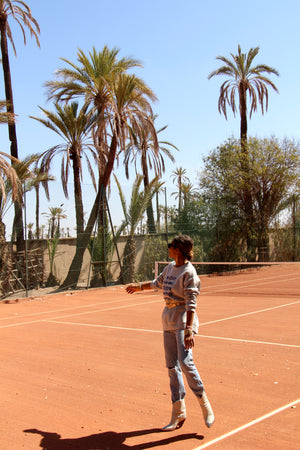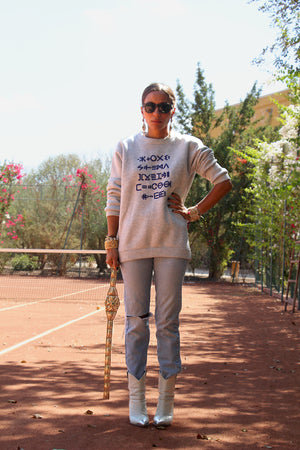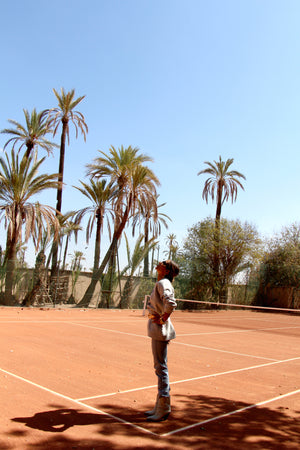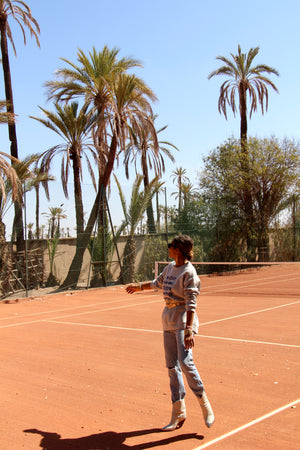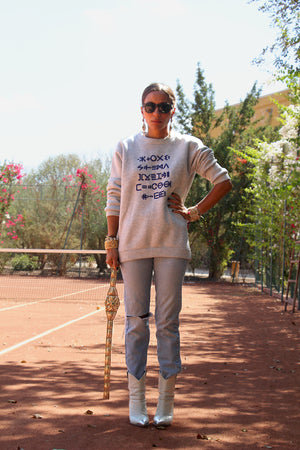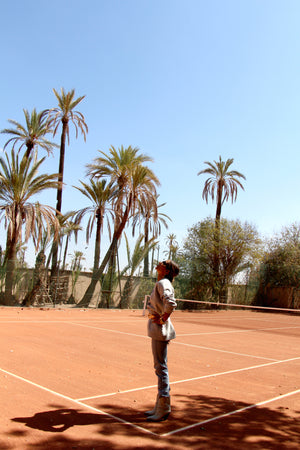 Layla Embellished Amazigh Cotton Sweatshirt

Description
Grey Cotton-Blend Sweatshirt Orned with handmade Amazigh Alphabet Letters.
It's cut from soft gray cotton for a relaxed, boxy fit.

Color
Grey Cotton-Blend /Navy Blue Amazigh Embroidery.

Size and Cut
Fits true to size Small/Medium/Large.
Cut for a loose fit.

How to wear it
Wear yours with Blue jeans and High heels.

Details
Dry Cleaning.