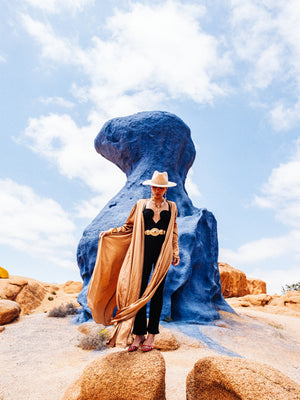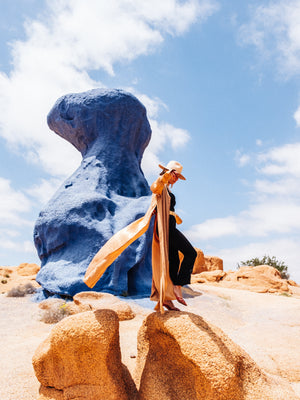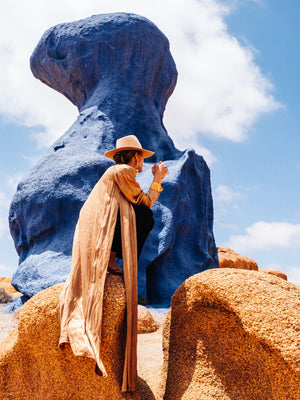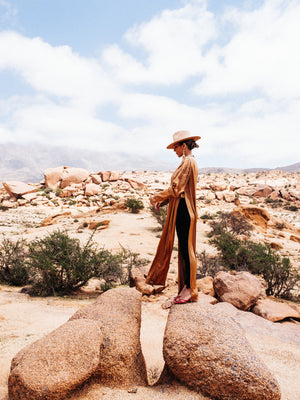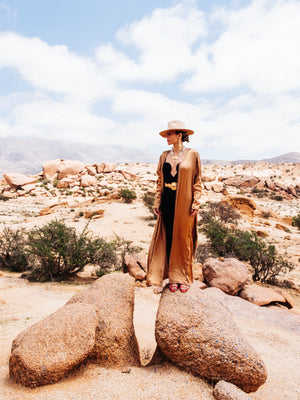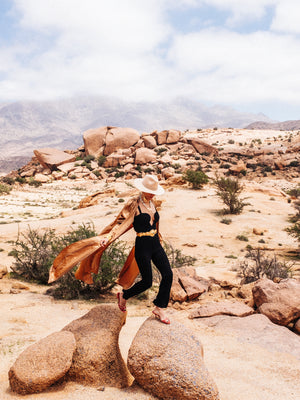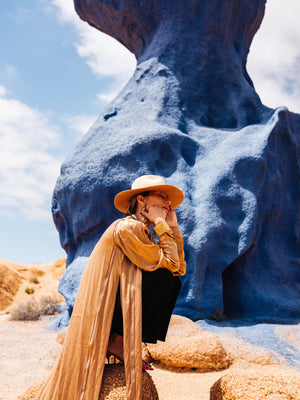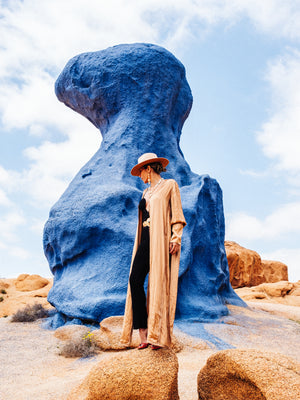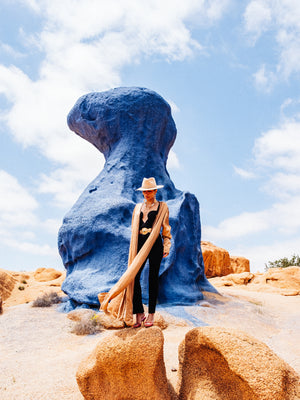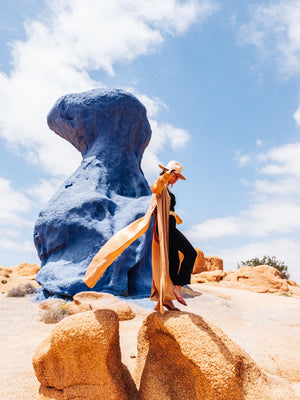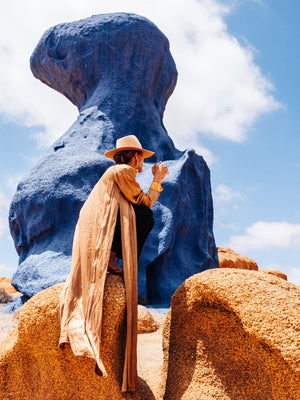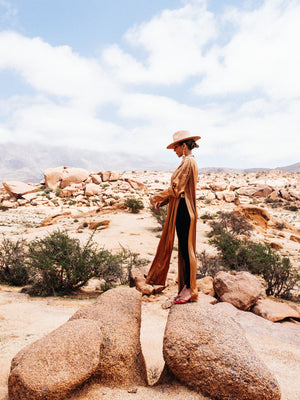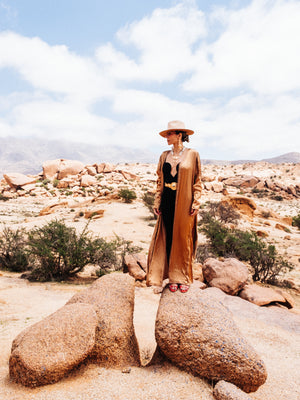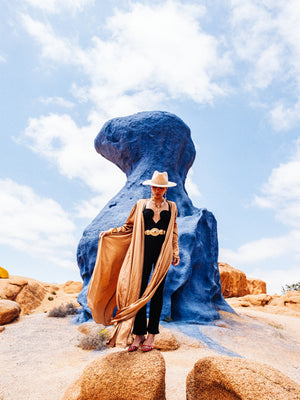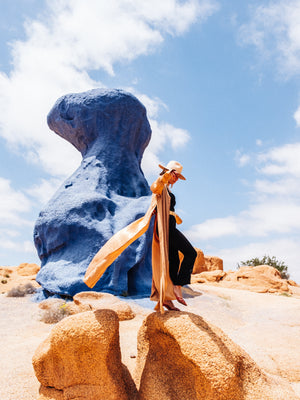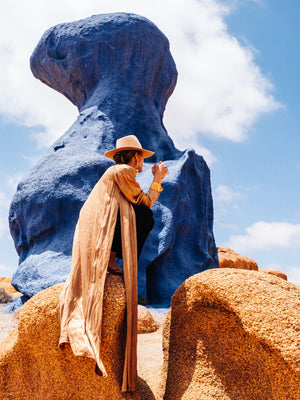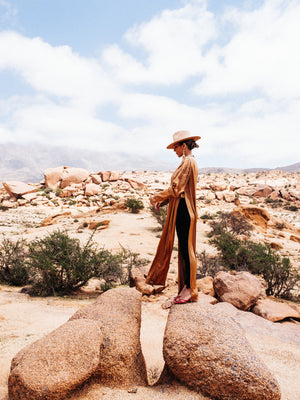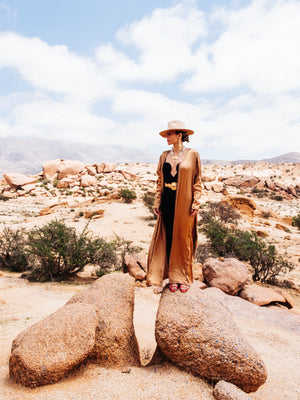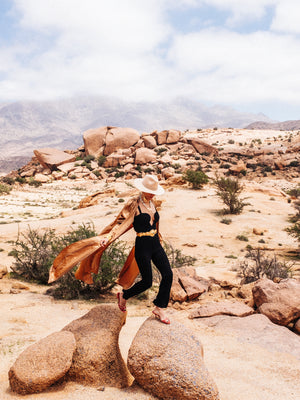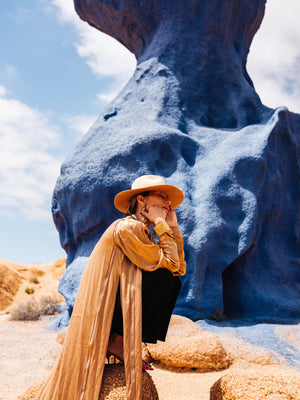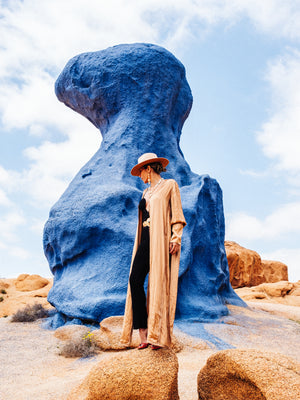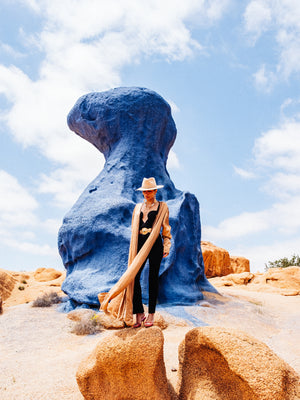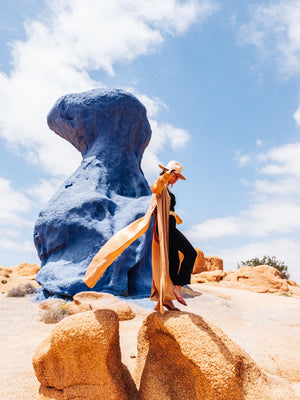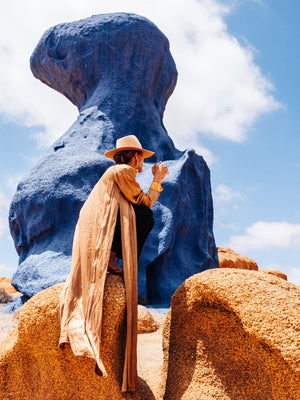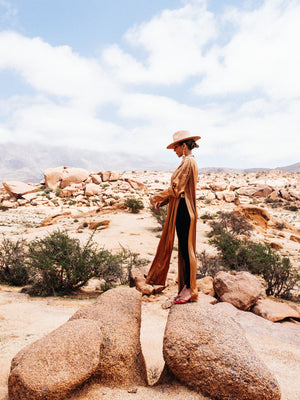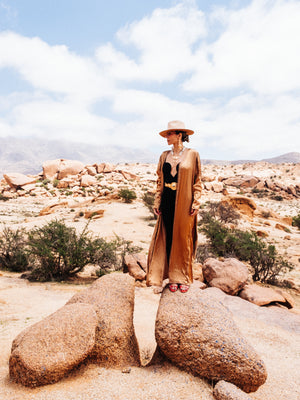 Amlou Satin Brown Kaftan Dress
Description
Amlou
: Amlou is a mixture of almonds, olive oil, argan oil, and other natural ingredients usually served for breakfast or as a snack with bread at different times of the day.
For this collection, I looked to the hazy days of Marrakech in the 70's for inspiration. M
ade from lightweight satin and saturated with gold threads.
Color
Brown & Gold threads.
Size and Cut
One Size (small & medium).
Moroccan "Akaad" buttons fastenings through front. 
Lightweight, heavily embellished, non-stretchy fabric.

How to wear it
Take the brand's advice and wear yours barefoot on vacation. Wear yours solo with a gold belt, or open it as a duster over jeans.

Details
Dry Cleaning.