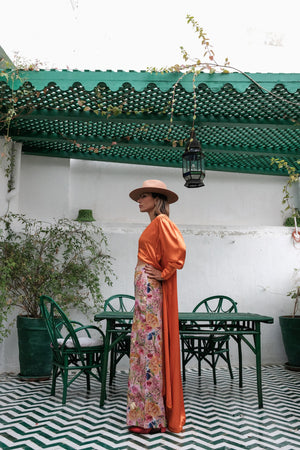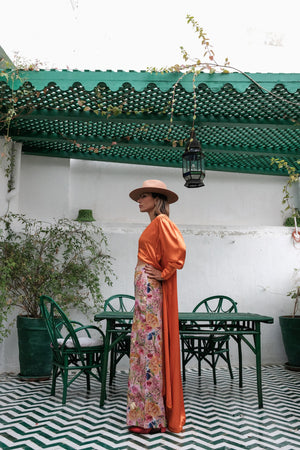 Ibn Battuta Embroidered Floral Print Crepe Wide Leg Pants
Description
Ibn Battuta :
One of Tangier's most famous sons is the Arab world's answer to Marco Polo, a 14th-century explorer who embarked on a 29-year adventure across almost all of the Islamic world, as well as China, South Asia, Southeast Asia and Central Asia.
100% Crepe pants orned by Handmade Embroidered gold
thread sfifa
. 
Made in Morocco by local artisans from linen, they sit high on the waist and fall to flowy wide leg
Color
Pink & Flowers.
Size and Cut
XS. 
High-rise, cut for a wide-leg fit.
Concealed zip fastening along back

How to wear it
The coolest way to style them? It's all about contrasts - think a tailored blazer and heels.

Details
Dry Cleaning.