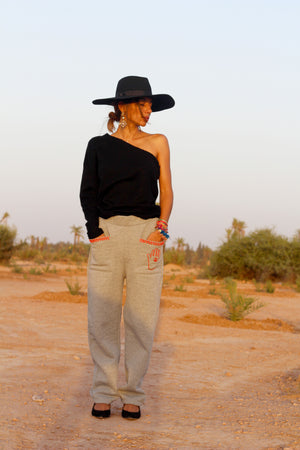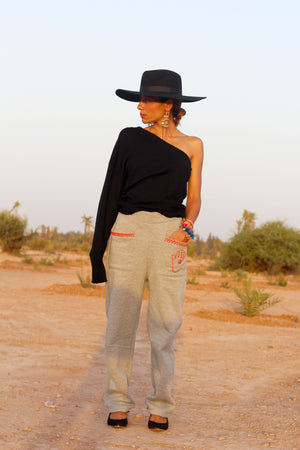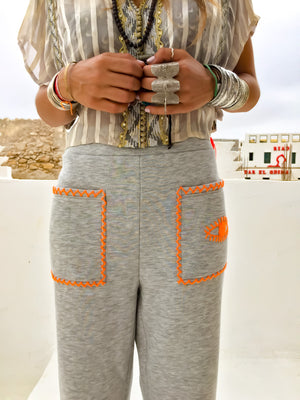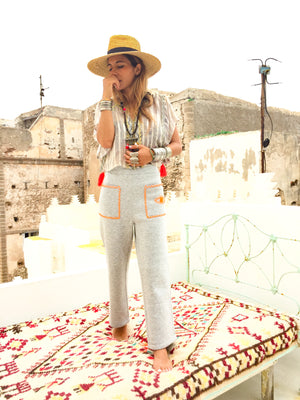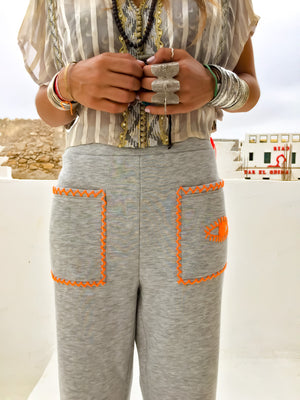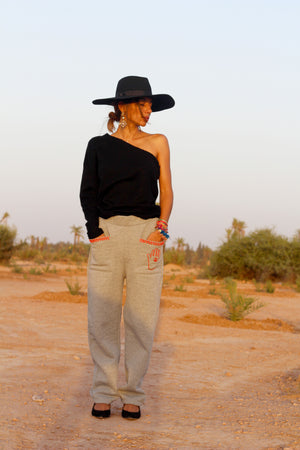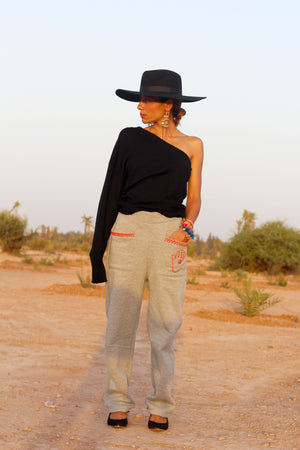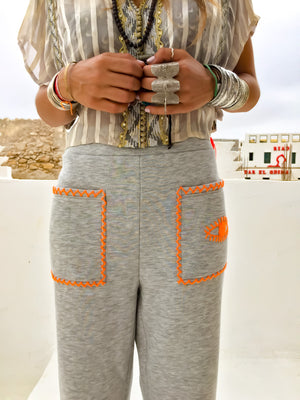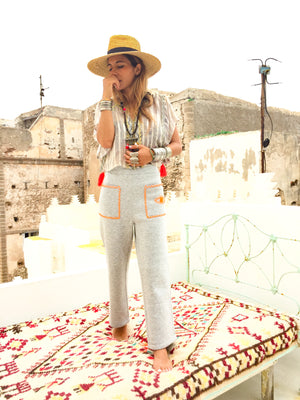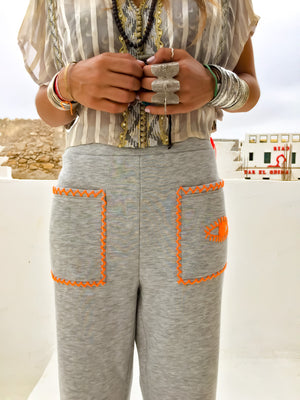 Aderfi Embroidered Cotton-Blend Pants
Description
 
Aderfi : Means "the released" in Tamazight.
Grey Cotton-Blend Jersey Wide-Legs sweetpants are embroidered with the Collection's signature eye motif. Perfect for lounging at home

Color
Grey Cotton-Blend Jersey /Orange Wool Embroidery.

Size and Cut 
Fits true to size Medium/Large.
Cut for a slightly loose fit.

How to wear it
Wear them with a Rainbow Knitwear and Sneakers.

Details
Dry Cleaning.