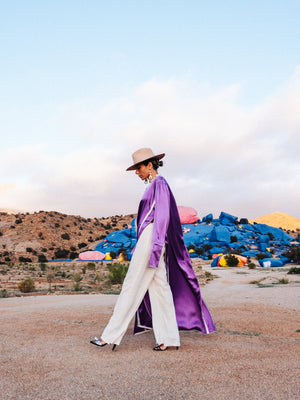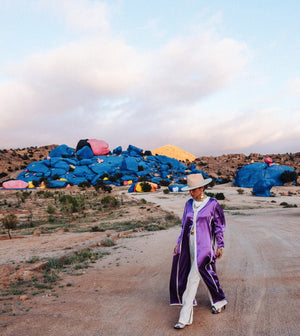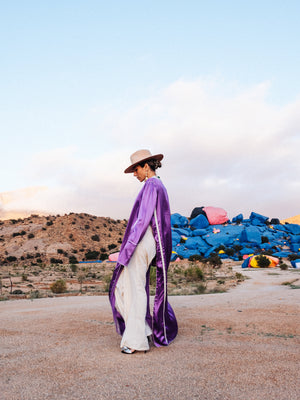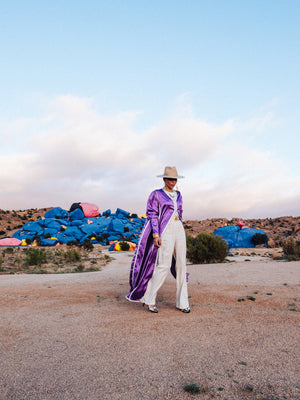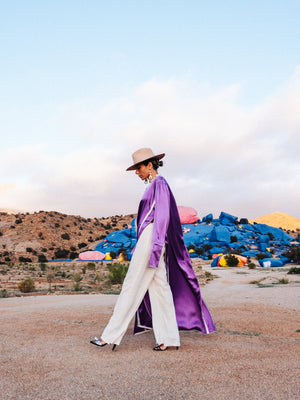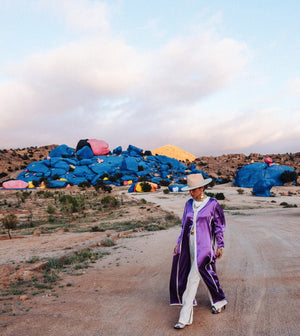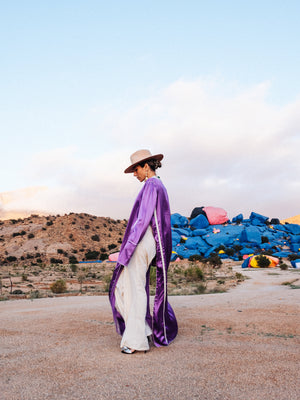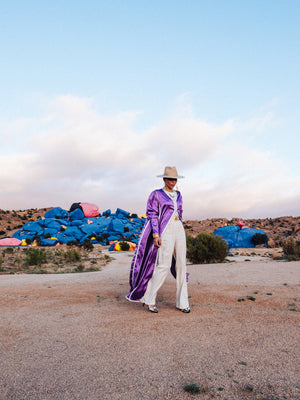 The Lion's Head Satin Violet Kaftan Dress
Description
The Lion's Head : This rock formation, is located on top of a boulder on the Tafraoute Valley Mountain. Unsurprisingly its uncanny resemblance to a lion's head is what inspired the name.

Crepe Satin Kaftan Dress. This Kaftan dress is cut from breathable satin.

Color
Violet  & Silver threads.
Size and Cut
Comfortably fits those who are between a size XSmall-Large and all body shapes.
Hand-knotted silk b
uttons fastenings along front.
Designed for a relaxed fit.
Lightweight, non-stretchy fabric.

How to wear it
The V-neckline will frame your favourite pendant so prettily.

Details
Dry Cleaning.